Robert Conrad
Under construction 12/13/2000

biography
Born Conrad Robert Falk in Chicago in 1935, Robert Conrad majored in Theater at Northwestern University. He also had a great interest in singing and in the 1950s appeared on a few local Chicago programs as a singer. Before his career took off, Conrad was a milkman.
Conrad did release a few singles in the early 1960s.
the films of robert conrad


Beefcake photos
robert conrad on television
Although Robert Conrad made a few "B" movies in the late 1950s and 1960s, his fame comes primarily from television, a medium which has been highly successful for the star of Hawaiian Eye and The Wild, Wild West.
The role of Jim West in The Wild, Wild West wasn't easy for Robert Conrad to nail down. Originally, Rory Calhoun was to portray Jim West. Also, John Derek auditioned. Wild, Wild West---Conrad usually did his own stunts, including many that carried considerable risk. The W3 show was still carrying a high (33 percent share) rating during its last season, but CBS ended it as a result of their corporate president's pledge to Congress to cut down on TV violence
Was injured several times while on the set of WWW; The Night of the Fugitives during the W3's third season, Robert Conrad slipped while performing a stunt off a chandelier and fell head first onto the concrete floor 12 feet below. Miraculously he was able to stagger to his feet before being transported to the hospital. The injury was reported as a high-temporal concussion marked by a six-inch lineal skull fracture. Production was halted for 12 weeks as a result




From Hawaiian Eye
In 1978, Conrad was nominated for a Golden Globe for his performance on Baa Baa Black Sheep

robert conrad films available from movies unlimited


The Wild Wild West, Vol. 1: The Night Of The Inferno VHS
The series' premiere episode finds West and Gordon being dispatched to investigate a series of fires in towns along the U.S.-Mexico border and having to stop a criminal's plans to incite a war. Suzanne Pleshette and Victor Buono guest star.
Palm Springs Weekend(1963) VHS
Easter week brings together college jocks and pretty young women in this lively teenage tale. Romance, brawls and jealousy set the stage for trouble and torrid love affairs with Troy Donahue, Connie Stevens, Ty Hardin, Stefanie Powers and Robert Conrad. 99 min.
The Bandits(1973) VHS
Ruthless, restless men roam the West, bare-knuckled and looking for a showdown. It's 1867, after the Civil War, and there's two kinds of law: little and none! Robert Conrad, Jan-Michael Vincent. 83 min.
Centennial(1979) VHS
The most ambitious mini-series ever produced is an epic account of the making of America, as experienced by the Native Americans, trappers, settlers and residents of the region around Centennial, Colorado, from the late 1700s to the present. Based on James A. Michener's novel, the epic drama features a huge cast that includes Robert Conrad, Richard Chamberlain, Sally Kellerman, Timothy Dalton and David Garrett. 21 hours on 12 tapes.
Coach Of The Year(1980) VHS
Fine drama starring Robert Conrad as a former pro football player who returns home from Vietnam in a wheelchair. He attempts to put his life back together by serving as coach for his former team, but when they turn him down, he takes a job with a juvenile reformatory. Erin Gray, Red West co-star.
Wrong Is Right(1982) VHS
Writer/director Richard Brooks pulls no punches in this barb-filled satire of international terrorism, the FBI, the CIA, American politics and our television-obsessed global society. Sean Connery stars as a broadcast journalist caught in the middle of Middle East revolutionaries and intelligence agents. Co-stars Katharine Ross, George Grizzard, Robert Conrad. 117 min.
Hard Knox(1984) VHS
A by-the-book Marine officer faces his toughest battle yet when he takes the reins of his alma mater, a military academy where the cadets are chaotic and the rules are meant to be broken. Comedy stars Robert Conrad, Bill Erwin, Alan Ruck.
Assassin [DVD](1986) DVD
An unfeeling, unstoppable cyborg killing machine has been set loose upon America's key policymakers by its demented creator...and retired intelligence man Robert Conrad is the only hope to halt this juggernaut of destruction! 94 min. Standard; Soundtrack: English stereo; movie facts; filmography; scene access.
Samurai Cowboy(1993) VHS
Rugged adventure with Japanese pop superstar Hiromi Go as a man whose desire to become a cowboy leads him to the American West. Matt McCoy, Catherine Mary Stewart and Robert Conrad star. 101 min.
Jingle All The Way(1996) VHS
When harried dad Arnold Schwarzenegger promises his son he'll get the season's most popular item, a Turbo-Man action figure, on December 25th and then forgets to buy it, his Christmas Eve becomes a comical store-to-store quest to find the sold-out toy that pits him against another Turbo-seeker, maniacal mailman Sinbad, in this wild holiday comedy for the whole family. Phil Hartman, Rita Wilson also star. 85 min.
Jingle All The Way [DVD](1996) DVD
When harried dad Arnold Schwarzenegger promises his son he'll get the season's most popular item, a Turbo-Man action figure, on December 25th and then forgets to buy it, his Christmas Eve becomes a comical store-to-store quest to find the sold-out toy that pits him against another Turbo-seeker, maniacal mailman Sinbad, in this wild holiday comedy for the whole family. Phil Hartman, Rita Wilson also star. 85 min. Widescreen; Soundtracks: English 5.1, French, Spanish; Subtitles: English; theatrical trailer; scene access.

filmography
FILM
New Jersey Turnpikes (1999)
Jingle All the Way (1996)
Search and Rescue (1994)
Two Fathers: Justice for the Innocent (1994)
Samurai Cowboy (1993)
Sworn to Vengeance (1993)
Mario and the Mob (1992)
Anything to Survive (1990)
Glory Days (1988)
Police Story: Gladiator School (1988)
High Mountain Rangers (1987)
One Police Plaza (1986)
Charley Hannah (1986) (TV)
Assassin (1986)
The Fifth Missile (1986)
Two Fathers' Justice (1985)
Moving Violations (1985)
Hard Knox (1984)
Confessions of a Married Man (1983)
Wrong Is Right (1982)
Will: The Autobiography of G. Gordon Liddy (1982)
Coach of the Year (1980)
More Wild Wild West (1980)
Breaking Up Is Hard to Do (1979)
The Lady in Red (1979)
The Wild Wild West Revisited (1979)
Baa Baa, Black Sheep (1976)
Smash-Up on Interstate 5 (1976)
Murph the Surf (1975)
Sudden Death (1975)
The Last Day (1975)
The Bandits (1973) with Jan Michael Vincent; directed by Robert Conrad
Adventures of Nick Carter (1972) with Shelley Winters, Pernell Roberts, and Jaye P. Morgan
Five Desperate Women (1971) with Bradford Dillman and Stefanie Powers
D.A.: Conspiracy to Kill (1970) with William Conrad and Don Stroud
Weekend of Terror (1970) with Carol Lynley and Lee Majors
D.A.: Murder One (1969) with Diane Baker and Scott Brady
Ven a cantar conmigo (1966)
Young Dillinger (1965) with Nick Adams and John Ashley
The New Cinderella (1964) with Fernando Rey
Palm Springs Weekend (1963) with Troy Donahue, Connie Stevens, and Ty Hardin
The Commies Are Coming, the Commies Are Coming (1962) with Peter Brown and Jack Webb
Thundering Jets (1958) with Rex Reason
TELEVISION SERIES
High Sierra Search and Rescue, series aired 1995
Jesse Hawkes, series aired 1989
High Mountain Rangers, series aired 1988
A Man Called Sloane, series aired 1979-1980
The Duke, series aired 1979
Centennial, miniseries originally aired 1978
Baa Baa Black Sheep, series aired 1976-1978
Assignment Vienna, series originally aired 1972
The D.A., series originally aired 1971-1972
The Wild, Wild West, series originally aired 1965-1970
Hawaiian Eye, series originally aired 1959-1963
TELEVISION GUEST APPEARANCES
Just Shoot Me, episode Jack Gets Tough, originally aired December 14, 1999
Mission: Impossible, episode Break, originally aired September 16, 1972
"Mannix, episode The Playground, originally aired October 18, 1969
Mission: Impossible, episode The Contender, originally aired October 6, 1968
Temple Houston, episode The Town That Trespassed, originally aired March 26, 1964
American Bandstand, episode aired 196?
77 Sunset Strip, episode Only Zeroes Count, originally aired October 2, 1959
Colt .45, episode Amnesty, originally aired May 24, 1959
Lawman, episode Battle Scar, originally aired March 22, 1959
Maverick, episode Yellow River, originally aired February 8, 1959

links
The Wild, Wild West World Wide Web Page

---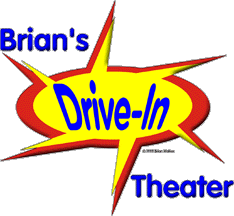 Click on the logo to go
back to Brian's Drive-In Theater





This page debuted on September ?, 2000.